Where to Buy
Our authorised stockist network has been carefully selected so that we are able to guide you to a well-established furniture retailer, which is of the highest quality. With a strong reputation in excellent customer services and is able to deliver the personal care that all our customers deserve.
We recognise that there may not be a stockist appointed in your local area. We are currently in the process of re-establishing the retailer network. This page will be updated on a continous basis, as and when stockists are appointed.
ENGLAND
If there is not an authorised stockist appointed in your area please do not hesitate to contact us and we will be able to assist you with your enquiry.
HAMPSHIRE
Tapley Furniture Ltd - Factory Showroom
The Old Power Station
Anton Mill Road
Andover
Hants, SP10 2RW
Opening Hours: By Appointment Only
Monday to Thursday: 9.00 am to 5pm
Friday: 9.00 am to 12.00pm
(T) 08456 434 533
South Yorkshire
H.Ponsford Limited - (Light Oak Home Office Display)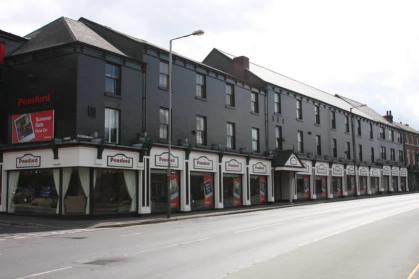 577 - 609 London Road
Sheffield
S.Yorkshire
S2 4HS
Opening Hours:
Monday & Tuesday: 9.00 am to 5.30 pm
Wednesday: 9.00 am to 7.30 pm
Thursday & Friday: 9.00 am to 5.30 pm
Saturday: 9.00 am to 5.30 pm
Sunday: 11.00 to 5.00 pm
(T) 0114 255 0075
Website: www.ponsford.co.uk
Wiltshire
Southons of Salisbury Limited - (Full Display)
38 - 40 Catherine Street
Salisbury
Wiltshire
SP1 2DE
Opening Hours:
Monday to Friday: 9.00 am to 5.30 pm
Saturday: 9.00 am to 5.30 pm
(T) 01722 322 458
Website: www.southonsfurniture.co.uk
Northamptonshire
Jones The Furnishers Limited - (Full Display)
Queens Road Corner
107 – 109 Kettering Road
Northampton
NN1 4AU
Opening Hours:
Monday to Friday: 9.00 am to 5.30 pm
Saturday: 9.30 am to 5.30 pm
(T) 01604 634 321
Website: www.jonesthefurnishers.co.uk
SCOTLAND
Glasgow
Hampton and McMurray Limited - (Full Display)
Fleming House
134 Renfrew Street
Glasgow
G3 6ST
Opening Hours:
Monday to Friday: 9.00 am to 5.00 pm
Saturday: 9.00 am to 5.30 pm
Sunday: 12.00 pm to 5.00 pm
(T) 0141 332 3288
Website: www.hamptonmcmurray.co.uk