Aftercare
TECHNICAL SPECIFICATION
Attention to detail and quality design are hallmarks of Tapley products. Traditional standards of craftsmanship, solid hardwood timber edges and the world's finest Oak, American Walnut and Teak veneers combined with mechanical components and fixings of unique design and highest specification.
Tapley 33 can be fixed as easily and securely to modern cavity walls as to traditional brickwork.
FINISHES
Tapley 33 is available in Teak, Light Oak, Warm Oak, White, Stone, Canvas, Walnut and Black.
GLASS
There are two types of glass finish available:
Option 1 - Standard Clear Glass
Option 2 - Smoked Glass
SOURCES OF HARDWOOD
We use both temperature and tropical hardwoods and are, of course, concerned that our sources of timbers should be fully sustained. Our Oak and American Walnut veneers and solids come from carefully managed forests in North America. Teak veneers come from Burma, the traditional source, where the government is ensuring that regeneration exceeds extraction.
CLEANING
Tapley 33 in Teak, Oak and American Walnut veneers should be kept clean by normal dusting and wiping with a damp cloth though occasional light application of a good quality furniture polish will do no harm.
Teak oil should never be used.
MATCHING
Tapley 33 is veneered with real wood from real trees. Consequently, with all finishes, there is all the variation in colour and graining which is the hallmark of a natural product. This means that only rarely will there be an each match between pieces of Tapley 33 and perhaps less often between older pieces and new additions. However, exposure to daylight over a long period alters the colour and after some months both veneers and solid edges will begin to mellow to a more uniform shade. The dark patches sometimes found on solid teak edges will also fade away.
Even Light Oak is slightly coloured, there can be quite marked variations in shade and, more particularly, in grain pattern.
It must also be appreciated that though the doors and drawers fronts on any one cabinet are through veneered as a numbered set, the separate pieces making up an order cannot be specifically matched. We do if course make every effort in both buying and laying veneers to ensure the greatest possible consistency.
FLOOR STANDING
All cabinets, plinths and corner fill-in pieces are fitted with adjusters for lining up and levelling. All hardware i.e. metal clip, to link one cabinet firmly to another, screws for attaching the cabinet to a top, and/or anti-tip forward brackets are packed with every appropriate cabinet.
GLASS AND SAFETY
The Tapley Glass Cabinets comply with the latest safety requirements. The doors are 4mm glass and all glass fronted units must be fitted a minimum of 1 metre from the ground.
The shelves are 5mm in thickness. The MAXIMUM loading for the units are as follows: -
WALL UNITS GLAZED/DISPLAY UNITS
CUTG - 5KGS
TG22 & UG22 - 5KGS
TG33 & UDGL - 5KGS
WALL UNITS - OPEN/CUPBOARD / GLAZED DOORS
UO22, UC22 & UCG22 - 5KGS
UO33, UE33, UC33 & UCG33 - 8KGS
TO22 & TOG22 - 5KGS
TO33 & TOG33 - 8KGS
If a glass door or shelf is chipped or broken order a replacement from your local stockist or replace it with glass of the type described above. If in doubt about size, type of glass etc consult Beaver and Tapley quoting the model number of your unit.
FOR YOUR SAFETY
All wall hung units, in particular the glass cabinets must be fixed to the wall with the appropriate fittings. Wall constructions vary hugely so please do seek further assistance from your local hardware supplier.
Don't let very hot or cold items come too near or touch the doors and shelves.
Don't hit the glass with hard or sharp objects!
Clean the glass with a damp cloth or leather and washing up liquid or soap. Don't use washing powders, bath cleaners, etc; they can scratch the glass. So can diamond engagement rings! Don't try to sit or stand on glass shelves!
INSTRUCTIONS
If you have misplaced any fitting instructions you can download a copy here:
FIXINGS & FITTINGS
We have a variety of spares available for the Tapley 33 range. Please find them detailed below along with the pricing: -
WALL UNIT FIXING BRACKETS (PAIR)
£25.00 including VAT and Postage & Packaging
As we cannot guarantee the construction of the wall you are fitting the brackets to ( i.e. solid wall, dry lined or plaster boarded) no fixing screws are provided with this pack. If we are supplying more than one set of brackets, each subsequent set will be priced as additional £9.00 inclusive.
GLASS SHELF PINS (12 in a PACK)
£12.00 Inc VAT, Postage and Packing
WOODEN SHELF PINS (12 in a PACK)
£12.00 Inc VAT, Postage and Packing
MAGIC SHELF WIRES - PACKS OF 4
£12.00 Inc VAT, Postage and Packing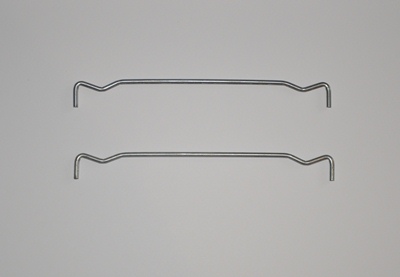 WALL UNIT ADJUSTER SCREWS – PACKS OF 4
£12.00 Inc VAT, Postage and Packing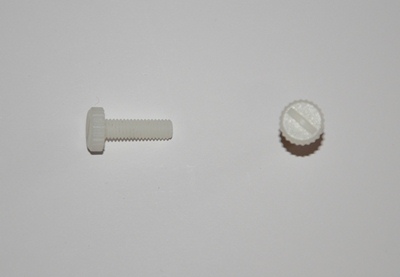 LM Unit Door Hinge
£12.00 in VAT, Postage and Packing
"U" Base Unit Joining Clip
£12.00 inc VAT, Postage and Packing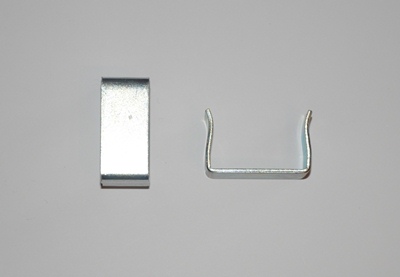 LIGHTING UNITS
NOTE: this picture is an example of the lighting units for 22", 33" and CUTG wall units.
UG22 LIGHTING PACKS (Please note these are 6 Watt Bulbs)
£35.00 Inc VAT, Postage and Packaging
UDGL LIGHTING PACKS (Please note these are 16W bulbs)
£45.00 Inc VAT, Postage and Packing
TG22 LIGHTING PACKS (Please note each of the bulbs in this unit are 6W)
£45.00 Inc VAT, Postage and Packing
TG33 LIGHTING PACKS (Please note each of the bulbs in this unit are 16W)
£75.00 Inc VAT, Postage and Packing
CUTG LIGHTING PACKS (Please note each of the bulbs in this unit are 6W)
£75.00 Inc VAT, Postage and Packing
VARIATIONS
Design details and hardware specifications, may of course be varied at any time either to improve quality or as dictated by market conditions.
PAYMENT
If you would like to purchase any items we require payment in advance by cheque made payable to Tapley Furniture Ltd. This can be sent to our Head Office address: The Old Power Station, Anton Mill Road, Andover, Hants SP10 2RW. Please Note: these items are non-refundable and this does not affect your statutory rights. Once payment is received all items will be forwarded within 10 working days.